"since working here I feel like I have been given really valuable skills that I didn't have before"
Want to be a part of a growing family that supports, nurtures and encourages growth?
For over 4 years we have been building not only batteries but our very own PowerPlus Energy team expanding from engineering, sales and proudly a skilled Australian manufacturing department where all our products are thought, designed, and built.
Our team is made up of over 50 different people who on their own bring something of themselves to the PowerPlus Family. Whether that be, intriguing conversation, willingness to work hard, a passion for sustainability, or aspiration to learn new skills. We are all makers in our own fashion and have a shared goal of making something better.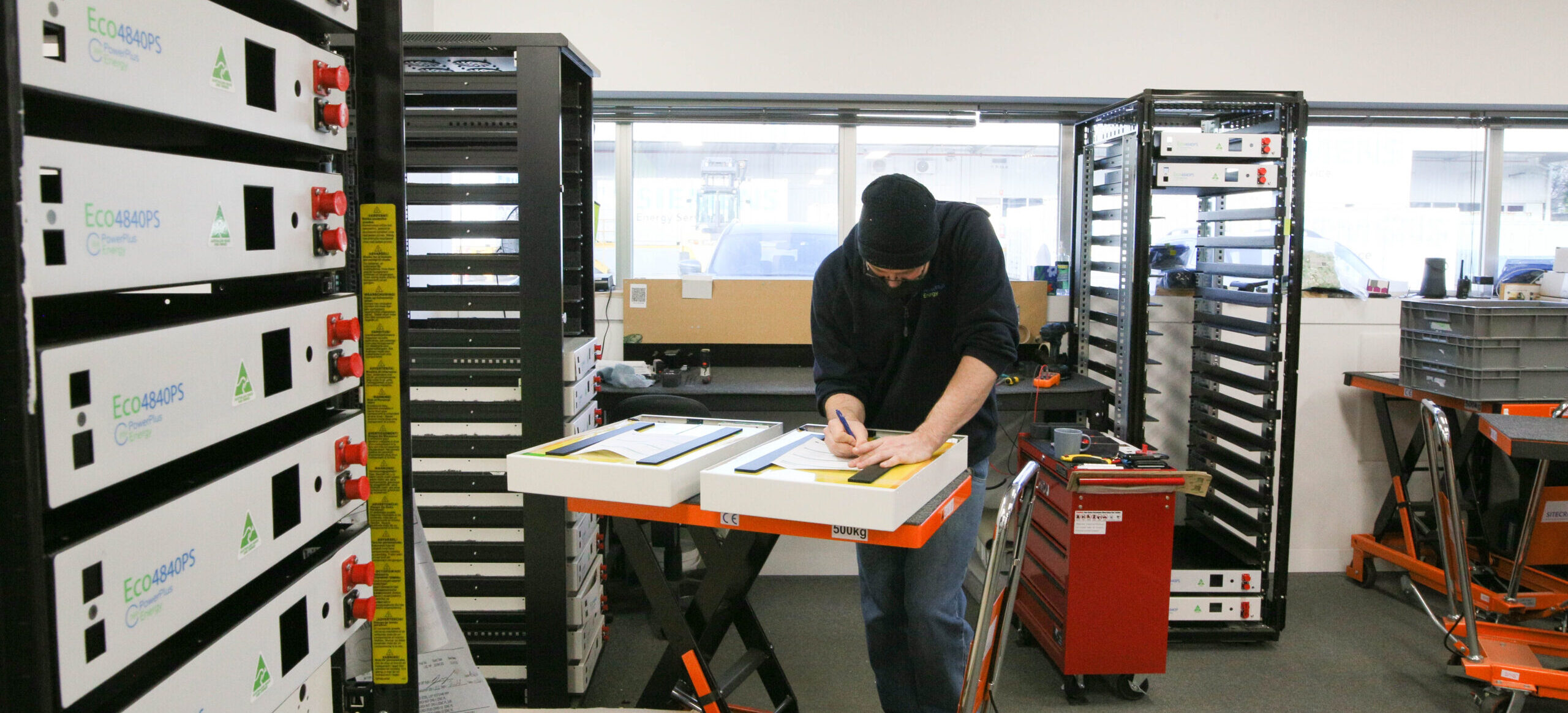 We all want a better more sustainable future for ourselves, family and friends. At PowerPlus Energy you can be part of a team, building energy storage used in homes and businesses throughout Australia and the world.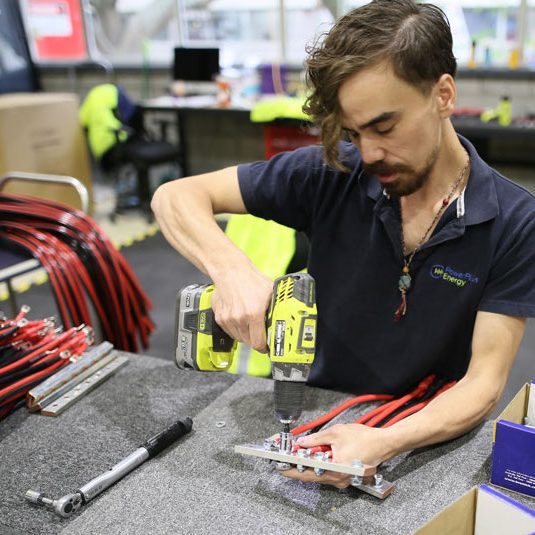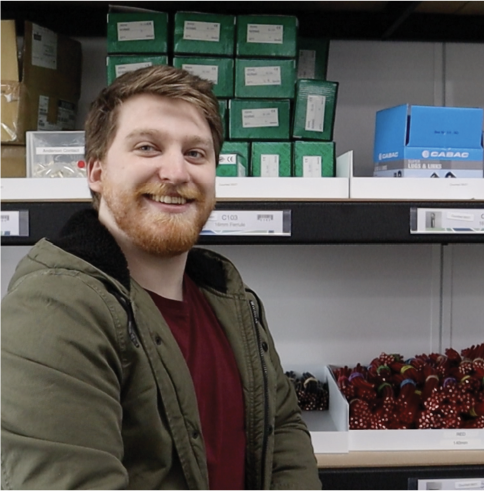 Teamwork to build quality Australian Products​
Like-minded individuals working together to produce thoughtful, quality controlled products that bring superior results.​
Knowledgable, Hardworking and Dedicated
We understand the industry and stay vigilant about updates, changes and innovation opportunities.​
Commitment to the wider Community​
Connecting the community through power, and helping them reach their goals and giving back when possible.​
Building a more sustainable future.
Production Assembly Worker
About Us
PowerPlus Energy is an Australian owned, technology based company. We are dedicated to research, development and production of reliable and long lasting energy storage solutions. PowerPlus is about making decisions that have positive effects on our sustainable future so we can all contribute to looking after the environment.
An engaging work culture is a crucial aspect of working at PowerPlus Energy. We pride ourselves on a safe, comfortable working environment, where every member of our team has all the training and the support they need to succeed, so they can enjoy their experience and have fun as a part of the team.
About the Opportunity 
Are you a hands on individual looking for an opportunity to learn new skills?
Come join like-minded individuals! No prior experience in production or electronics is required to join our production team, we value life and work experience from every discipline and field and thoroughly enjoy the experience and stories well-rounded individuals bring to the environment. 
An open-minded attitude and on the job training provided by mentors will help to ensure you feel confident to complete required tasks that can be done by anyone. Our Production department varies in mini-areas ranging from sub-assemblies where components are built, battery building, cabinet construction and more where you will be able to up-skill to find what best suits you and your interests whilst being immersed in our exciting Australian manufacturing team.
FULL TIME/PERMANENT PART TIME
As a member of the production team you will learn to
Assemble and understand electrical components and related techniques such as soldering and heat shrinking
Build energy storage cabinets and batteries

 

Complete ad-hoc responsibilities contributing to the products final packaging stages
Who we are looking for
Detail oriented
Motivated
Punctual
Consistent
Physically fit and able to do the manual tasks required

 

Able to work well in a team
Ability to understand and follow procedures
Lives locally and has reliable transport
Effective communication and listening skills

 


We are growing and need you.
"You won't find a more caring and fun bunch of people who listen and accommodate for your needs, not to mention the delicious doughnuts that occasionally find their way into the lunch room."
"An employer that makes everyday at work enjoyable. From the leading CEO walking into a room greeting everyone by their name or having pizza parties in the warehouse"
"In my time at PPE I've had the opportunity to learn and develop useful technical skills. I really appreciate the vertical organisational structure, with roles constantly opening up there is always room to progress and grow."