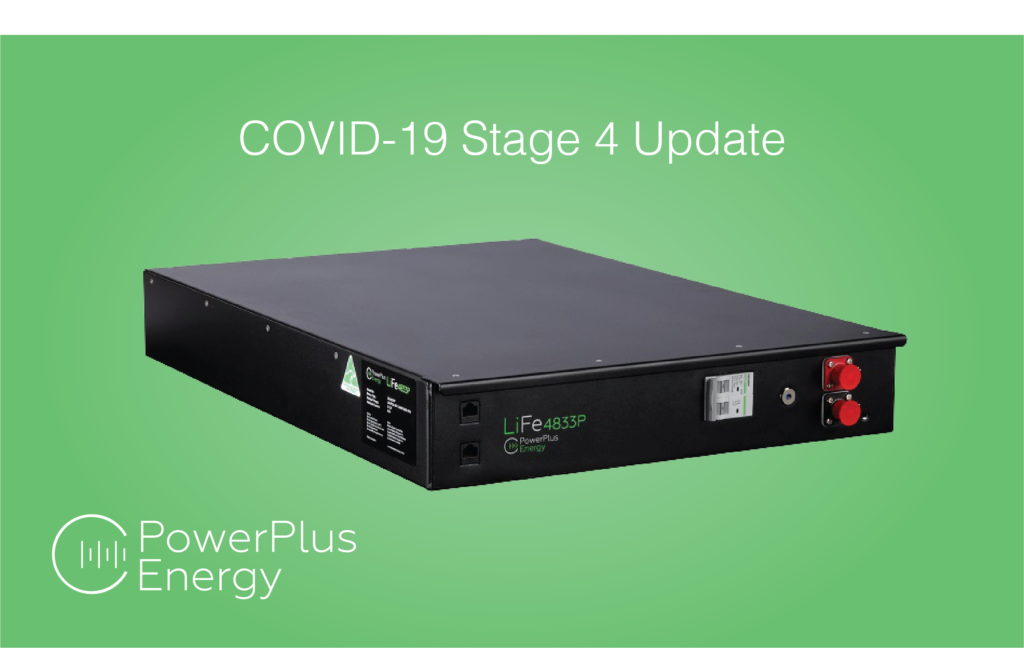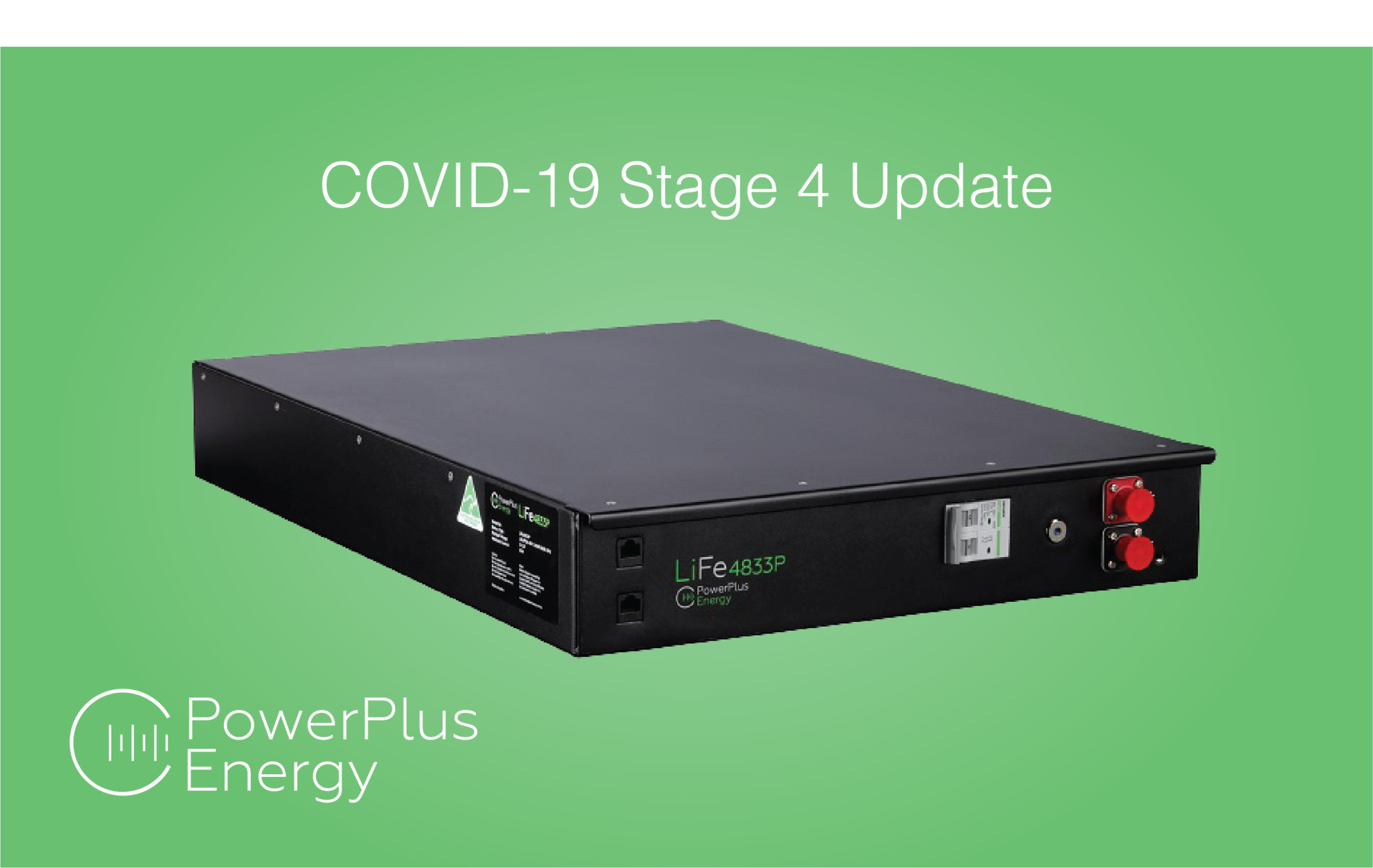 Powerplus Energy Pty Ltd manufacturing will remain open and operating under the guidelines as advised by the Victorian State government.
We have implemented our Covid Safe Plan to help protect our staff, suppliers and customers and ensure continuity of supply. We will continue to monitor directions from the Victorian State Government and make adjustments as needed.
During Stage 4 restrictions the following applies to our Bayswater site:
Visits to our site will be restricted. We are available for phone and video conferencing.
Contactless pickups and deliveries will be available by via prior arrangement.
When on site please comply with all PPE, hygiene and safety requirements.
Our team will continue to be available to help you with your orders and enquiries.
03 87975557
Thank you for your continued support.
Bradley Paton
CEO
PowerPlus Energy